ESTA for Transit Purposes
Updated: Feb 02, 2023 | Tags: ESTA for Transit, ESTA Requirements
Introduction
Transiting through the U.S. can be beneficial to travelers looking to book more convenient or lower cost airfare on route to their final destination. Travelers from one of the Visa Waiver Program countries can use an ESTA (Electronic System for Travel Authorization) for such transit purposes. If an ESTA transit application is denied or travelers are ineligible for ESTA, as an alternative they can apply for a C-1 transit visa.
An ESTA is issued for a period of two years or until the date of passport expiry, whichever date is first. ESTA can be used for multiple entries into the United States for up to 90 days per visit. Furthermore, transit travelers can use their ESTA to for tourism or business purposes in the United States while their authorization is approved.
Travelers wishing to use an ESTA for transit purposes must indicate on their application form that they are only transiting through the U.S. and that their final destination is to a non-U.S. territory.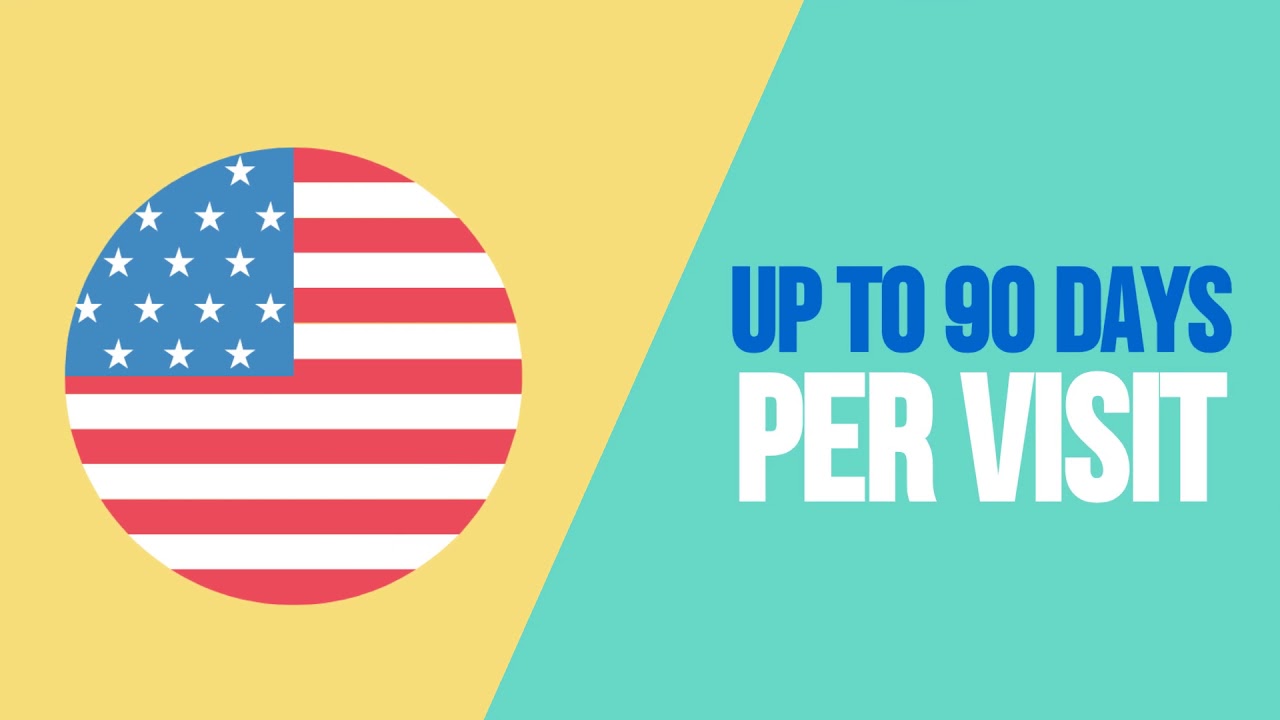 ESTA for Transit Purposes
What if I'm in transit to Canada, Mexico or adjacent islands?
Time spent in Canada, Mexico and adjacent islands to the United States counts toward the 90 day limit per visit, regardless of the mode of transport, be it travel by land, sea or air. Thus, an approved ESTA can be used to re-enter the United States so long as the total visit to the aforementioned surrounding territories does not exceed 90 days in total.
The adjacent islands include many British, French or Dutch territories or possessions in or in the vicinity of the Caribbean Sea, such as: Bahamas, Barbados, Bermuda, Haiti, The Dominican Republic, Jamaica, Martinique, St. Pierre and Miquelon, Trinidad and Tobago, Leeward Islands, Anguilla, Antigua, Guadeloupe, Nevis, St. Kitts, British Virgin Islands, Windward Islands, Dominica, Grenada, St. Lucia and St. Vincent.
Other ESTA Requirements
Travelers wishing to obtain an ESTA for transit purposes should review the ESTA requirements before applying as well as the details of the Visa Waiver Program.
Denials and Ineligibilities
ESTA denials cannot be appealed. Applicants transiting through the United States that have been denied or are ineligible for ESTA can still apply for a C-1 transit visa.
Restrictions
Extending your stay or changing status – you may not extend an ESTA or apply to switch to a visa category while in a United States territory. Any other visa applications or subsequent ESTA applications must be submitted outside the United States. Applicants would jeopardize future visa or ESTA applications by not departing the United States before 90 days have passed since they arrived in a U.S. territory on an ESTA.
Purpose of travel – ESTA cannot be used if a traveler is intending to study for academic credit, work for payment from a U.S. source, or work as a contributor in the press, such as a role in radio, print, film, or any other form of media. ESTA cannot be used for any form of paid competitive or exhibition performance in front of a paying audience. Lastly, an ESTA cannot be used as a way of obtaining residency on a permanent or temporary basis, other than the 90 days granted under the Visa Waiver Program.
Admissibility
An approved ESTA does not guarantee admission into the United States for transit purposes. Customs and Border Protection (CBP) has the authority to deny any ESTA approved traveler entry into the United States. Denials at the border could be due to reasons such as failing to declare goods or merchandise, providing misleading information on an ESTA application form or any other reason deemed as a possible immigration or safety and security risk to the United States. If you are denied admission at the border, you will not be granted rights for an appeal.
Medical Treatment in the U.S.
Planned Medical Treatment – If you have planned medical treatment in the United States, you may be asked at the border to provide proof of the treatment you have scheduled. Having some form of evidence on hand should be sufficient to fulfilling any information requests about medical treatment at the U.S. border. Evidence can include documentation about medical diagnosis, and why the treatment must be done in the United States. Other forms of evidence can include a letter from a U.S. based physician or surgeon, that contains details on the treatment, the costs and length of procedure including prognosis and post-treatment recovery times, as well as documentation that expenses for the procedure can be paid based on the applicants own means, such evidence can include bank statements or other forms of cash based assets that can be used for payment towards any medical procedure.
Unplanned Medical Treatment – Medical issues that arise during your trip to the United States will be treated by local medical staff. Expenses for any unplanned and chargeable treatment will either be covered by your travel insurance company or paid out at any-time before or after treatment.
Conclusion
ESTA can be used by eligible travelers for transit purposes. Approved ESTA applicants can also spend time in the U.S. on permitted tourism or business purposes. Travelers should be aware that every day spent in Canada, Mexico, or surrounding territories counts towards the ESTA 90 day limit, and are thus advised to plan their itineraries based on U.S. travel restrictions, along with any of those of other destination country.
If you hold a passport from a visa waiver eligible country and wish to obtain an ESTA for tourist, business, medical or transit purposes, get started on your application, otherwise, visit the FAQ to learn more about the ESTA