Traveling to the United States with Minors
Updated: Aug 24, 2023 | Tags: ESTA for Minors, Family ESTA
Introduction
Parents and legal guardians should be aware of restrictions when traveling to the United States with a minor or child. In U.S. immigration law, a child is considered an individual that is under 18 years of age. Customs and Border Protection (CBP) requires documentation to be provided so that children entering the U.S. are doing so with the knowledge and / or consent of the child's parents or legal guardians.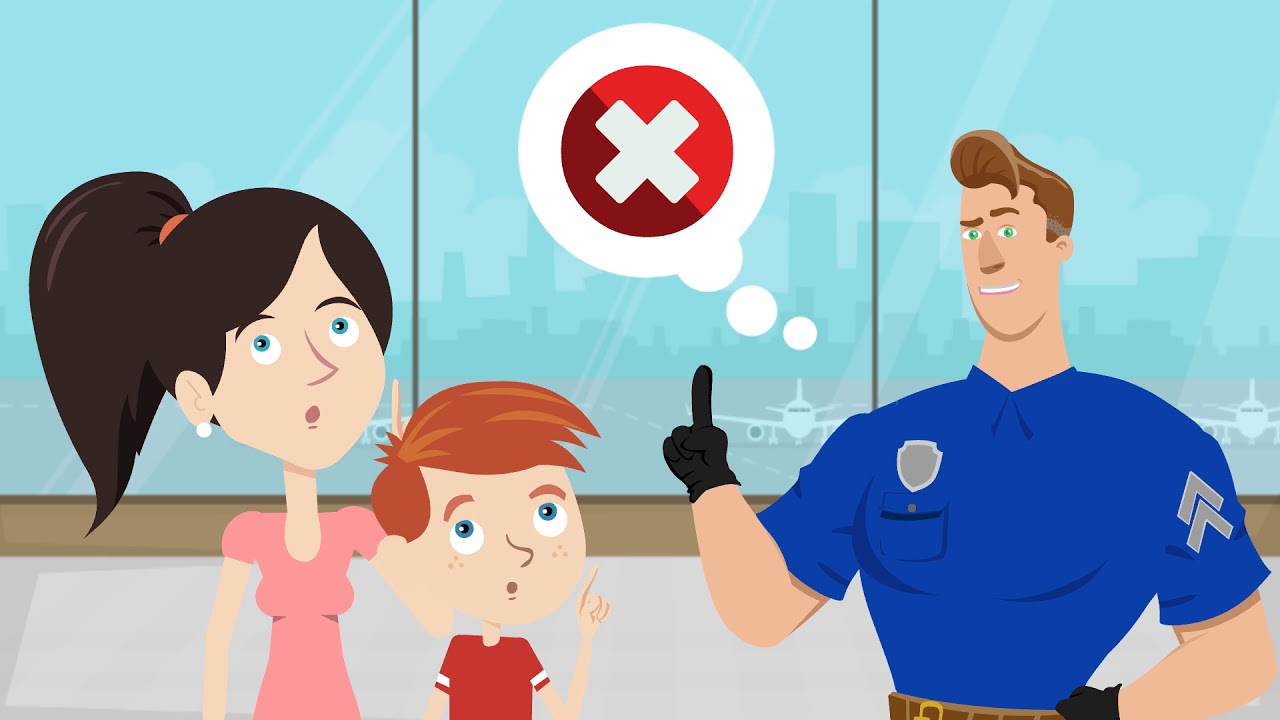 Traveling to the United States with Minors
General guidance on entering the U.S. on an ESTA or U.S. Visa with minors
Below is more specific information for traveling with minors on an ESTA under the Visa Waiver Program (VWP) or with a visa. Here are some things to keep in mind.
ESTA for Minors
Separate Application: Each minor, regardless of age, must have their own approved ESTA. This includes infants and toddlers.
Parental Information: When filling out the ESTA application for a minor, parents or guardians will usually need to provide their own details in the appropriate sections.
Passport Requirements: Like adults, minors must have a passport that is valid for at least six months beyond the planned departure date from the United States.
Validity and Duration: The ESTA for minors has the same validity and duration of stay rules as for adults. It's generally valid for two years or until the passport expires and allows for a 90-day maximum stay per visit.
Purpose of Visit: The minor's travel purposes under ESTA should fit the permissible activities under the VWP—generally tourism, certain types of business visits, or transit.
U.S. Visa for Minors
Application Process: If the minor is not eligible for the VWP, they must obtain a visa. This involves an application, interview (which may sometimes be waived for young children), and the provision of supporting documents.
Accompanying Adults: When applying for a visa, the minor's parent or guardian generally must also apply or at least be present during the application process.
Documentation: In addition to standard required documents, additional documentation like birth certificates or parental consent forms may be needed.
Additional considerations when applying for an ESTA or a U.S. Visa
Accompanying Adults: If a minor is traveling with only one parent or someone who is not their parent or legal guardian, U.S. immigration officers may require documentation proving that both parents have consented to the travel. This could be a notarized letter, court order, or other proof.
Duration of Stay: For minors, the rules about the maximum duration of stay are the same as for adults: 90 days under the VWP and as permitted under the visa.
Entry Requirements: Even with a valid ESTA or visa, admission is not guaranteed. Immigration officers at the port of entry have the authority to deny entry if they believe the visitor may not comply with U.S. immigration laws.
Health and Vaccination: Ensure that the minor is up-to-date with all necessary vaccinations and carry documentation to prove it, if necessary.
Safety Measures: Take all regular safety measures that you would when traveling with minors, including but not limited to, carrying necessary medications, appropriate clothing, and comfort items.
Emergency Contacts: Always have a list of emergency contacts and important medical information easily accessible.
What physical documentation do I need as a single parent or legal guardian traveling with a child across the United States border?
The following is a list of documentation that CBP can request at the border:
Child's Passport – a valid and full passport from the child's country of citizenship must be presented if the child is not a U.S. citizen and is arriving from an international country by aircraft.
Letter of Consent – If a child is not accompanied by both parents, the single traveling parent or legal guardian(s) must have a note signed by both or a single living parents. The letter must contain the name(s) of the parent(s), address, telephone number and email address, as well as the details of the itinerary and travel activities of the child, the purpose of the activities, as well as acknowledgement and permission granted to the traveling parent or legal guardian to travel with the child. The consent letter should ideally be notarized by a public notary who has witnessed the signatures of the parent(s).
(optional) Documents showing custody rights, birth certificates, death certificates, adoption papers – Where relevant, adults traveling with a child can also provide additional documentation to support their claim of possessing the right to travel with the child.
What happens if I don't have documentation showing my right to travel with the child?
CBP has the right to detain the traveling parent or legal guardian until they have clarity around the circumstances. If one of the parents is either deceased, or one parent has sole custody, then other documentation such as custody court decisions, birth certificates with one parent's name, or death certificates of the other parent would help CBP officials determine the nature of the child's travel situation.
Conclusion
Traveling to the United States with a child will require single parents or legal guardians to bring additional documentation regarding their travels with the minor. Such documents can be notarized consent letters from non-traveling parents, or be documents such as a court's custody rulings, birth certificates and other legal documents which help establish the right of the traveling parent or legal guardian to be crossing into the U.S. border with the child.