What to wear when traveling by air to the U.S.
Updated: Apr 30, 2021 | Tags: Airline Safety, ESTA for Tourism, ESTA for Business
Traveling on a long-haul flight to the U.S. can be tiring. Often, those flying experience delays, temperature fluctuations and dehydrating conditions. Thus, it is wise to know the best way to dress before you embark upon your journey. It is also important to dress appropriately. This article covers a number of important considerations for travelers who are taking a long-haul flight to the United States.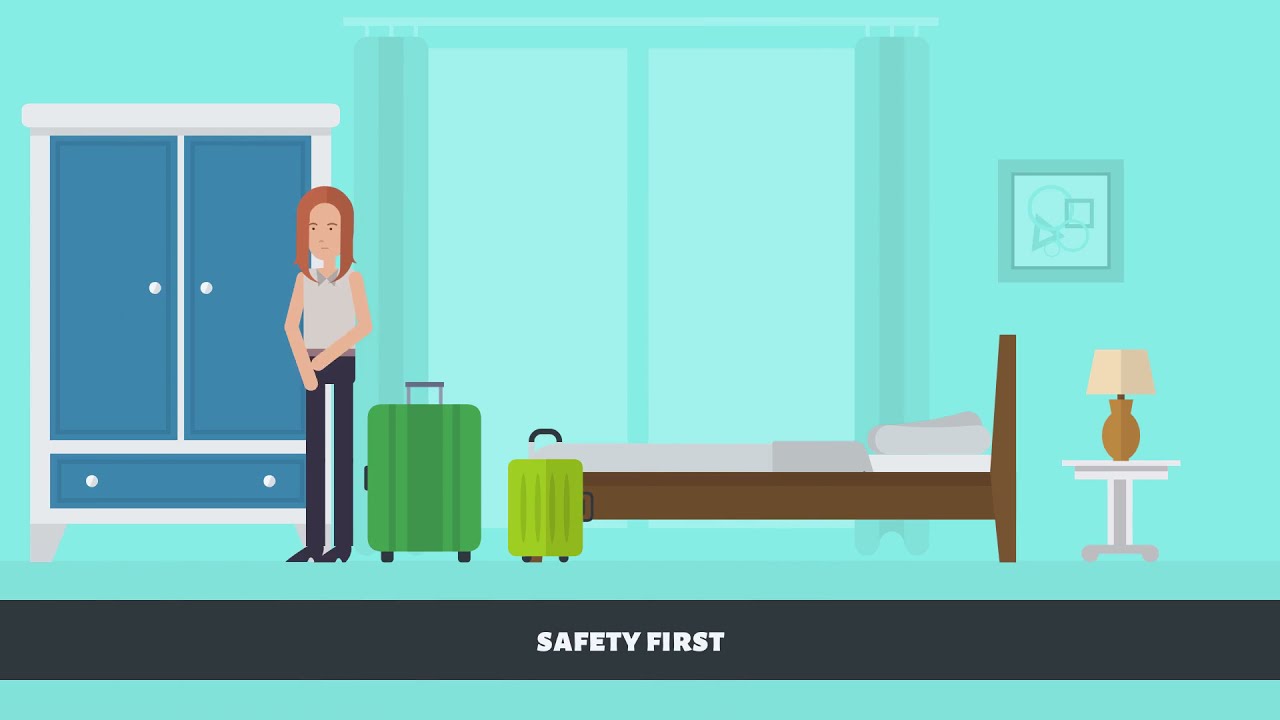 What to wear when traveling by air to the U.S.
Safety First
Thinking through your outfit in advance so that it is comfortable, appropriate and contains garments that are easy to take on and off will stop delays at check-in or on the flight. Synthetic materials can be flammable or act as skin irritants, so choose the right fabrics with comfort in mind.
Layers
Layers work well in a number of situations, especially when traveling by air. Layers could include light fleeces or jumpers that are thin but warm and easy to slip on and off. They can also be packed into your hand luggage when not in use. You may be leaving a chilly environment at one end but land in a hot and sunny climate, and you will be subject to temperature changes on the aircraft en-route to your destination. Light, thin layers provide travelers with flexibility of wearing adequate clothing at all times when flying.
Tops and Shirts
It is usually a good idea to wear natural fabrics such as cotton and linen as they are cooler and also absorb humidity. As the temperature in the plane may become cold whilst in the air it can also be a good idea to have long-sleeved garments. Typical garments that can be taken so that you meet comfort and style requirements could include leggings, yoga pants or chinos, as jeans can be tight and restrictive. Long sweaters in soft fabrics can also be used as thin blankets in addition to serving as an extra layer.
Thin fleeces or sweaters are useful to have nearby when temperatures drop, or alternatively can serve as a makeshift pillow. Silk scarves or other thin materials can easily be stowed in your hand luggage and will provide a cosy extra layer if you feel particularly chilly, without needing the amount of space a sweater would consume in your bag.
Tight fitting garments should be avoided as they can be uncomfortable when you are confined to a small space for a number of hours. Consider wearing darker colors in case of any food or drink spills which will not show up as much as on light garments.
Lingerie and Innerwear
The same rule applies to underwear and inner wear as to your outer garments. Thus, natural fibers are advisable, including cotton and wool. Synthetic fibers can be stifling, itchy and hot. You may be on a long flight so wearing scratchy lace or nylon next to your skin could potentially cause skin irritations and cause discomfort.
Footwear
During any journey, there may be extended periods of standing in queues and moving around airports. Ensure you have comfortable footwear when traveling. Wearing high-heeled shoes can be uncomfortable early on in a journey and are not recommended. In addition, high-heeled shoes can sometimes damage the carpets in the cabin. The more comfortable types of footwear are slip-on trainers or flat shoes that can be taken off easily for security checks. These shoes can also be slightly slipped off on the flight for better foot circulation.
Conclusion
This article discussed the importance of wearing comfortable clothing while flying on a long-haul flight to the U.S. By adopting some of the tips in this article, travelers can dress more comfortably for their trip to the United States.
If you hold a passport from a visa waiver eligible country and wish to obtain an ESTA for tourist, business, medical or transit purposes, get started on your application, otherwise, visit the FAQ to learn more about the ESTA