Passport eligibility questions and answers on the ESTA application
Updated: Aug 25, 2023 | Tags: ESTA Eligibility, ESTA Passport, ESTA Requirements
Introduction
If you are a citizen of a country that is part of the Visa Waiver Program, you are eligible to apply for the Electronic System for Travel Authorization or ESTA online. Whether you are visiting in transit or for business or leisure, a vacation, completing the ESTA application online avoids the need to apply for a visa as long as your visit is for less than 90 days. The ESTA form should take no longer than 20 minutes to complete but it is essential to make sure that all your details are entered correctly or your applications may be delayed or denied as a result of any errors or inaccuracies. One of the most common reasons for a delay or denial is not selecting the correct country for the relevant questions.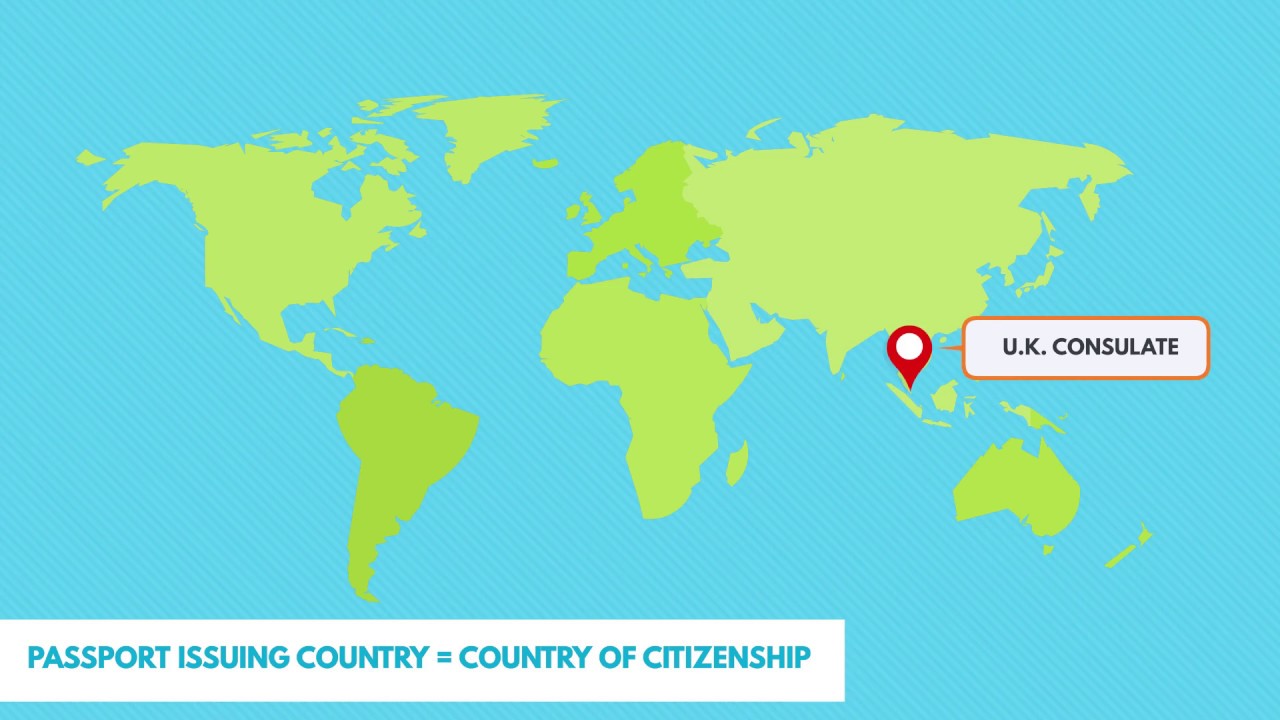 Passport eligibility questions and answers on the ESTA application
General passport eligibility guidelines to apply for ESTA
There are specific passport requirements that travelers must meet to be eligible for ESTA. Here are the key passport eligibility requirements:
Passport Issuing Country
Eligible Countries: Your passport must be issued by one of the countries that participate in the VWP.
Type of Passport
Biometric or e-Passport: As of April 1, 2016, travelers to the U.S. under the VWP must have an electronic passport (also known as an e-passport). E-passports have an electronic chip that contains the passport holder's biographical information.
Passport Validity
Valid Upon Entry: Your passport must be valid upon entry into the U.S.
Validity Period: Many VWP countries have a reciprocal agreement with the U.S. requiring six months of passport validity beyond the planned departure from the U.S. However, some VWP countries are exempt from this six-month requirement.
Validity for ESTA: Generally, your ESTA approval is valid until your passport expires or for two years, whichever comes first.
Separate Passport: Passports must be individual; you cannot include dependents in your passport. Each family member traveling with you must have their own passport and, consequently, their own ESTA authorization.
Passport Condition
Intact and Legible: Your passport should be in good condition, free from damage such as tears, water damage, or significant wear that could make it difficult to read or scan.
Children and Infants
Separate Passports Required: Even infants and young children must have their own e-passports and separate ESTA authorizations to travel to the U.S. under the VWP.
Previous Citizenship or Nationality
Former Nationals: If you have dual citizenship with a VWP country and Cuba, Iran, Iraq, Sudan, or Syria, or if you have traveled to any of these four countries since March 1, 2011, you are not eligible for ESTA and will need to apply for a visa.
Data Consistency
Matching Information: The details on your ESTA application must match the information on your passport. Double-check names, passport numbers, and other details to ensure accuracy.
Failure to meet any of these requirements may result in the denial of ESTA authorization or entry into the U.S. Always make sure to check the most current requirements, as U.S. immigration policies can change. Before applying for an ESTA, confirm that your passport adheres to these guidelines to facilitate a smooth travel experience.
What's the difference between "Country of Citizenship" and "Passport Issuing Country" on the ESTA form?
On the ESTA form, applicants will need to enter the country that issued their passport. The "Passport Issuing Country" will always be the same as the value for "Country of Citizenship". For example, if you are a UK citizen but were issued a passport from the UK Consulate in Singapore, you should enter the UK as the "Passport Issuing Country" and "Country of Citizenship". The UK Consulate is in Singapore, but it is the UK that is issuing the passport, not Singapore.
The drop-down menus for both "County of Citizenship" and "Passport Issuing Country" contain the list of the 41 countries that are eligible for the Visa Waiver Program (VWP). If your country is not part of the VWP you will be unable to apply for an ESTA and will need a U.S. visa to visit the United States.
What if I have dual citizenship from multiple Visa Waiver countries?
People with dual citizenship who have applied for ESTA must use a passport from a VWP participating country both when departing their country and also when arriving in the United States. People with dual citizenship to multiple VWP eligible countries should select one of their eligible passports and use this each time they enter and depart the United States. This will ensure they do not cause confusion at the border by having multiple travel authorizations associated to more than one passport.
What if I have dual citizenship including one for the United States?
Only citizens of VWP countries are eligible to apply for ESTA so if you are a naturalised citizen of the U.S. and are also a citizen of a VWP country, you will be required to use your U.S. passport when you travel to the United States. While some travelers may use a passport issued by their other country for traveling, the United States expects that their citizens should use their U.S. issued passport when traveling from another country to the United States both when they depart a foreign country and when they arrive in the United States. Travelers are advised to learn more about applying for an ESTA with multiple citizenships.
What if I have an emergency U.S. passport?
In the case of a genuine emergency and if you have been unable to apply for a U.S. passport before traveling, and you only have a passport issued by a VWP country, you should apply for ESTA to travel to the United States on that passport. Upon your arrival in the U.S., you should use the immigration queue for non-U.S. citizens as you will be traveling on a non-U.S. citizen passport.
Conclusion
To avoid possible delays or denials when applying for an ESTA, it's essential to make sure all application details are accurate. When you are filling in the online ESTA form, the browser session will only stay active for a roughly 20 minutes so it is recommended that you have your passport and any other required travel information available to answer all the ESTA questions. Otherwise, ensure you regularly save your application progress. This is particularly important if you are applying on behalf of another family member or friend and may not have access to all the required information to complete the application.
If you hold a passport from a visa waiver eligible country and wish to obtain an ESTA for tourist, business, medical or transit purposes, get started on your application, otherwise, visit the FAQ to learn more about the ESTA