What is an ESTA Application Number?
Published: Apr 23, 2019, Updated: Mar 11, 2020 | Tags: ESTA Application Number, ESTA Submission
Introduction
An ESTA application number is generated once an application is submitted to Customs and Border Protection (CBP). The application number is a unique identifier used by CBP to identify traveler profiles. The ESTA application number is an alphanumeric string of 16 characters. The sequence of characters is random and does not represent any attributes of an applicant. The application number itself cannot be used to obtain applicant information, however, alongside a passport number and date of birth, it can be used to obtain the status of an existing ESTA application.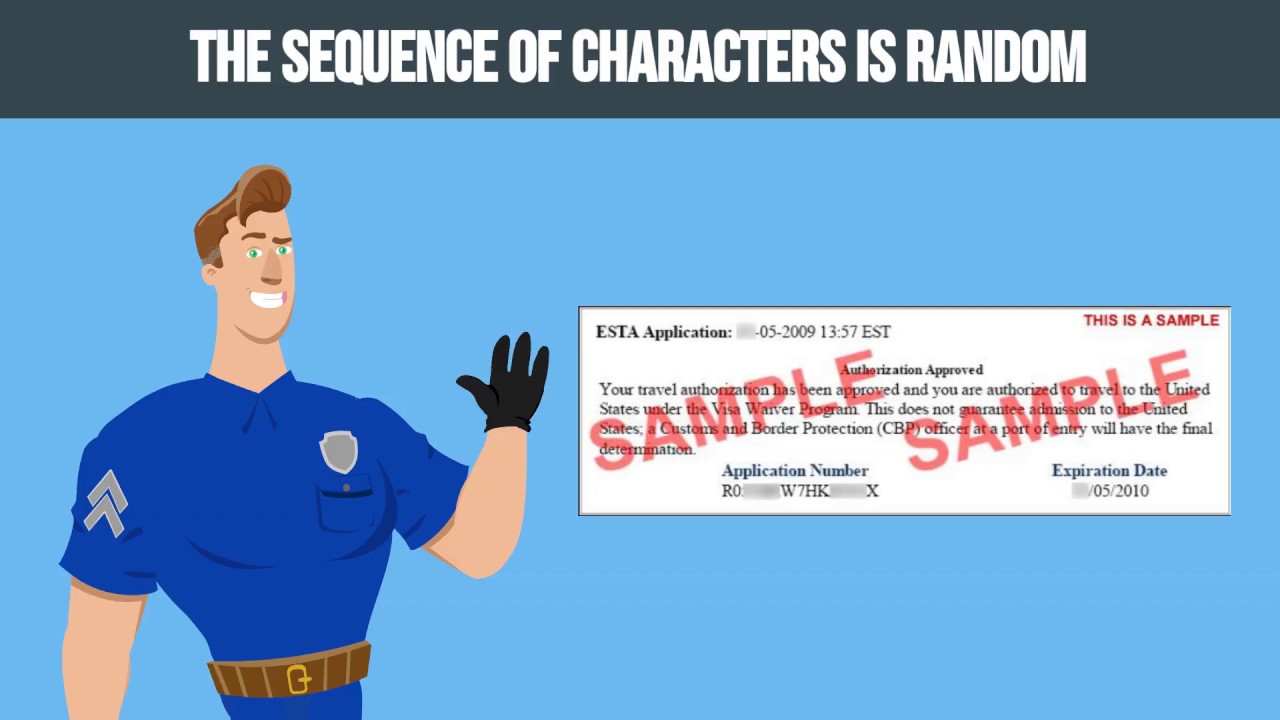 What is an ESTA Application Number?
What is the purpose of an ESTA authorization number?
The number digitally links an applicant's profile, including their passport, personal, travel and other information. The ESTA application number is also used as a traveler's authorization number when the application is approved. Thus, for approved ESTA applications, the application number and authorization number are same. However in cases where an ESTA is denied, an ESTA application number will not be linked to a successfully authorized ESTA application, instead it will remain in the status of 'Travel Not Authorized'. The status of an existing ESTA application can only be checked online.
What are the ESTA status'?
There are multiple ESTA status' which applicants may come across when checking if their ESTA is still valid. If the status is 'Payment Pending' this means an application has not yet been submitted to the Department of Homeland Security (DHS) for processing. Thus, the applicant will need to complete payment for their application to be processed. If an ESTA application is not paid within seven days it will expire and will no longer be accessible and a new application will need to be submitted.
How do I know if my ESTA authorization number is genuine?
You can verify the status of any ESTA authorization received by visiting the check ESTA application status page. If the application status returns as 'No Application Found' then no application exists and you will need to apply for ESTA.
Conclusion
An ESTA application number is an important link between your application to enter the U.S. under the Visa Waiver Program, your passport, personal and travel details. Applicants are advised to make a note of their ESTA application numbers to check the status of their authorizations before traveling to the United States.
If you hold a passport from a visa waiver eligible country and wish to obtain an ESTA for tourist, business, medical or transit purposes, get started on your application, otherwise, visit the FAQ to learn more about the ESTA